It's that time again! Time for the 12 Days of Christmas Workout! There are lots of these Fitness routines around the internet, but this version only requires a set of Dumbbells. It's perfect for a great "at home" workout!
I love doing this routine every year with my clients – it really puts a new and EXHAUSTING spin on a classic Holiday song! If you aren't sure how to do a particular exercise you can substitute another, it's the layout of the workout that sets it apart.
Start with exercise 1, then do exercise 2 AND exercise 1, then do exercise 3, 2, 1, etc., and on down the list just like you were singing the song. In fact, I actually sing it while I do the workout (my poor clients) but that's just me…haha. *Reindeer on head is Optional* 🙂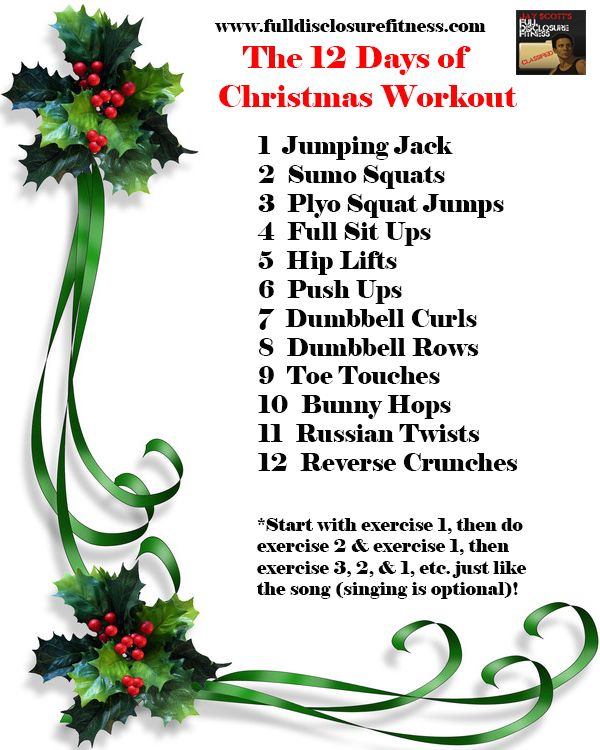 Did You Enjoy this Article?
Sign Up For my FREE "Nutrition 101" Special Report Below and Start Losing Fat Today!
We hate spam just as much as you